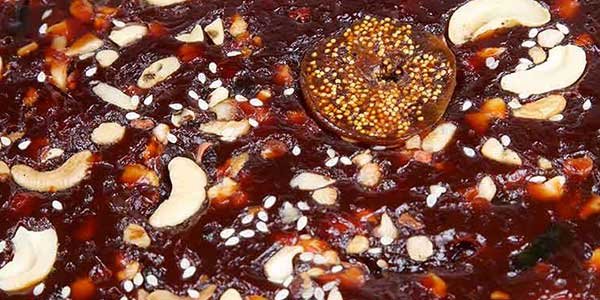 The authentic Manjaly Halwa is a jelly-like sweet made in coconut oil, flavored with fruits, nuts, and spices, and garnished with nuts and coconut. Amans Manjaly Halwa Stall
Aman's Manjaly Halwa Stall, a pioneer in Halwa manufacture in Manjaly was born from the desire to bring Halwa, a traditional expression of hospitality, to a wider market and to extend the flavor combinations to suit today's more sophisticated consumer.
Fresh Chips
Aman's chip you'll ever eat. Because it's made in coconut oil, there's no greasy after-effect.
Bakery and Cakes
We specialize in the sale of rich bread, cakes, cupcakes, tea snacks, and cookies.
Dry Fruits.
Buy the finest quality dried fruits, nuts, seeds, and Dates
Get 25% Off On Halwa Wholesale!
Buy Halwa from the best and first Manufacturer in Manjaly

Taste and quality of Halwa is unbeatable, Products are good and maintain standards Nice shopkeepers.
I have ordered Rice and Wheat Halwa from Bengaluru, through Online, Aman's send through Courier and we have received it on the third day itself.
Very sweety and quality variety halwa especially Manjaly Halwa. As a health-conscious, I highly recommended Aman's Manjaly Halwa. They use only natural ingredients.
We believe in quality products only and our major customers are Bakeries, hotels and catering companies, they demand same. We offer an extensive range of Halwa.